Evidence that Pit Bulls are the Cutest, Silliest, Coolest Dogs Around
Here is the evidence: The cutest, silliest and coolest dogs around
Anyone who's spent any time with a pittie knows that they are just the biggest love bugs. Their big noggins give sloppy wet kisses and their big stocky bodies make for perfect cuddle buddies. It really is a shame that they have the bad rap that they do. A picture is worth a thousand words though, right?
Here are some pit bull pup pics that will just make you smile, so relax, take a look and enjoy.
These pups look like twins and are so cute in their onesies… but they very well could be up to something. Photo: @the_blueboys
What do you mean you're going to work? Can I go with you? I'll be good.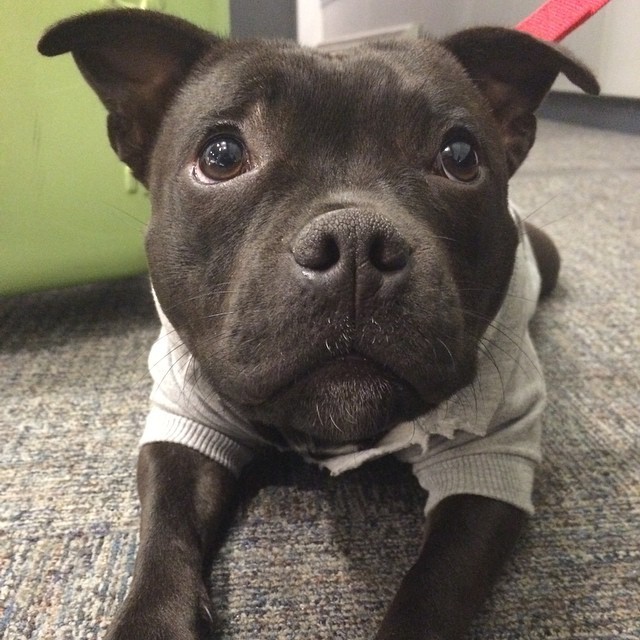 Photo: @staffy_noodlez
Hi my name is Wilson. I have a happy home. I love my life.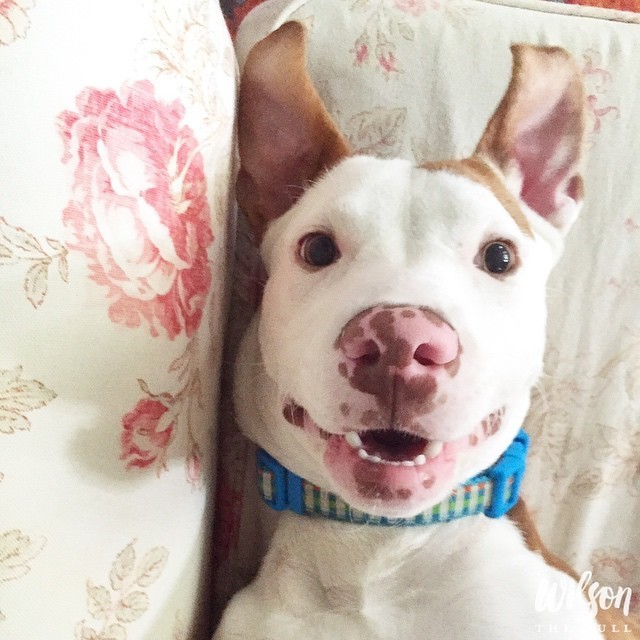 Photo: @wilson_the_bull
Between the two of us, we can get the toy…playtime is so fun!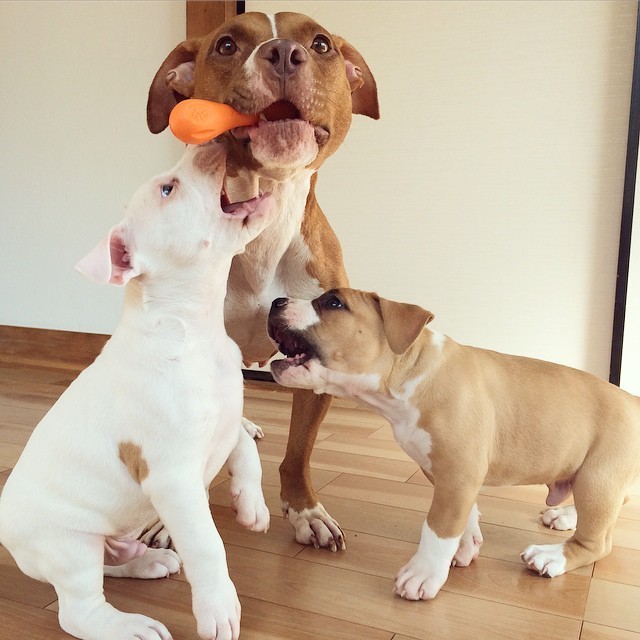 Photo: @pitbull_family_life
I wrestled you, you are down, I win!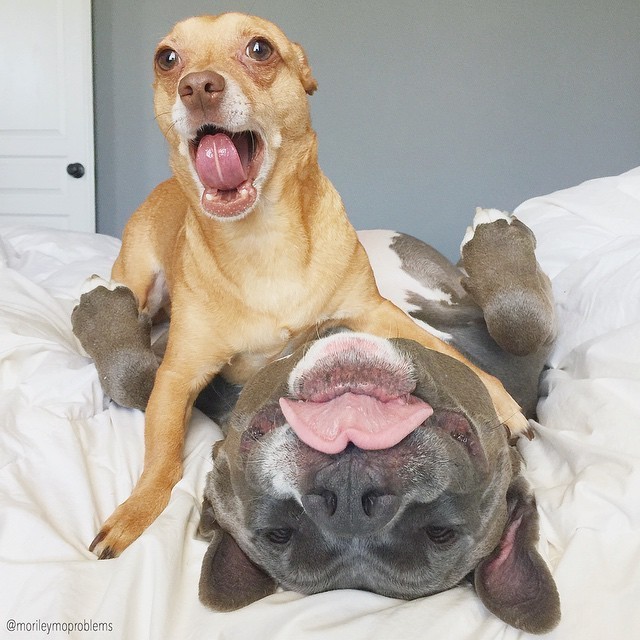 Photo: @morileymoproblems
I'm a good boy. I am strong. I have courage. I will always be on your side. I love you.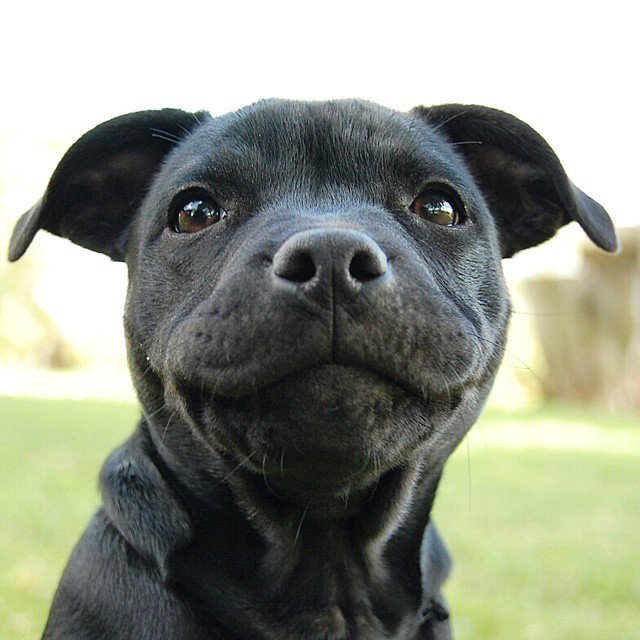 Photo: @kingstonthestaffy
Hello! Can you tell how happy I am to see you?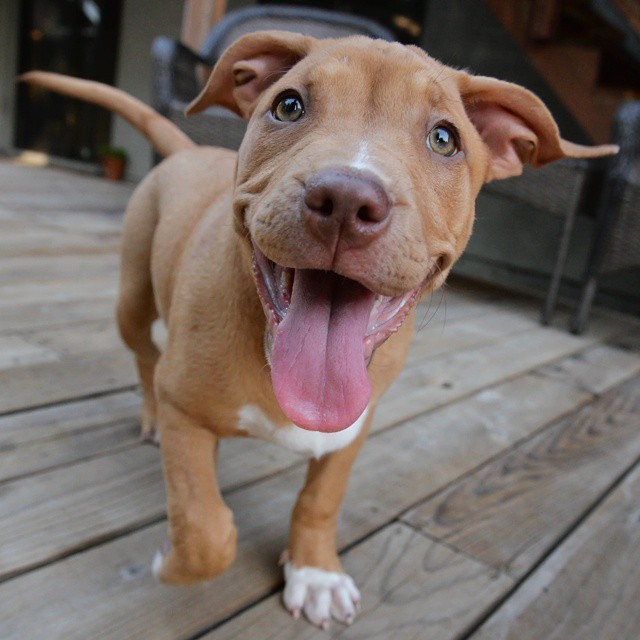 Photo: @roofusandkilo